Advancing equity, inclusion and diversity
We're showing the world what a sustainable aluminum company looks like – and that means providing opportunities to enlist the skills and talents of everyone.
Not only are we focused on increasing gender diversity, but we are also placing broad emphasis on improving workforce diversity of underrepresented groups related to ethnicity and disability. Recently, we were honored to be recognized by a number of organizations, including Bloomberg's Gender-Equality Index, a listing awarded to fewer than 400 global companies.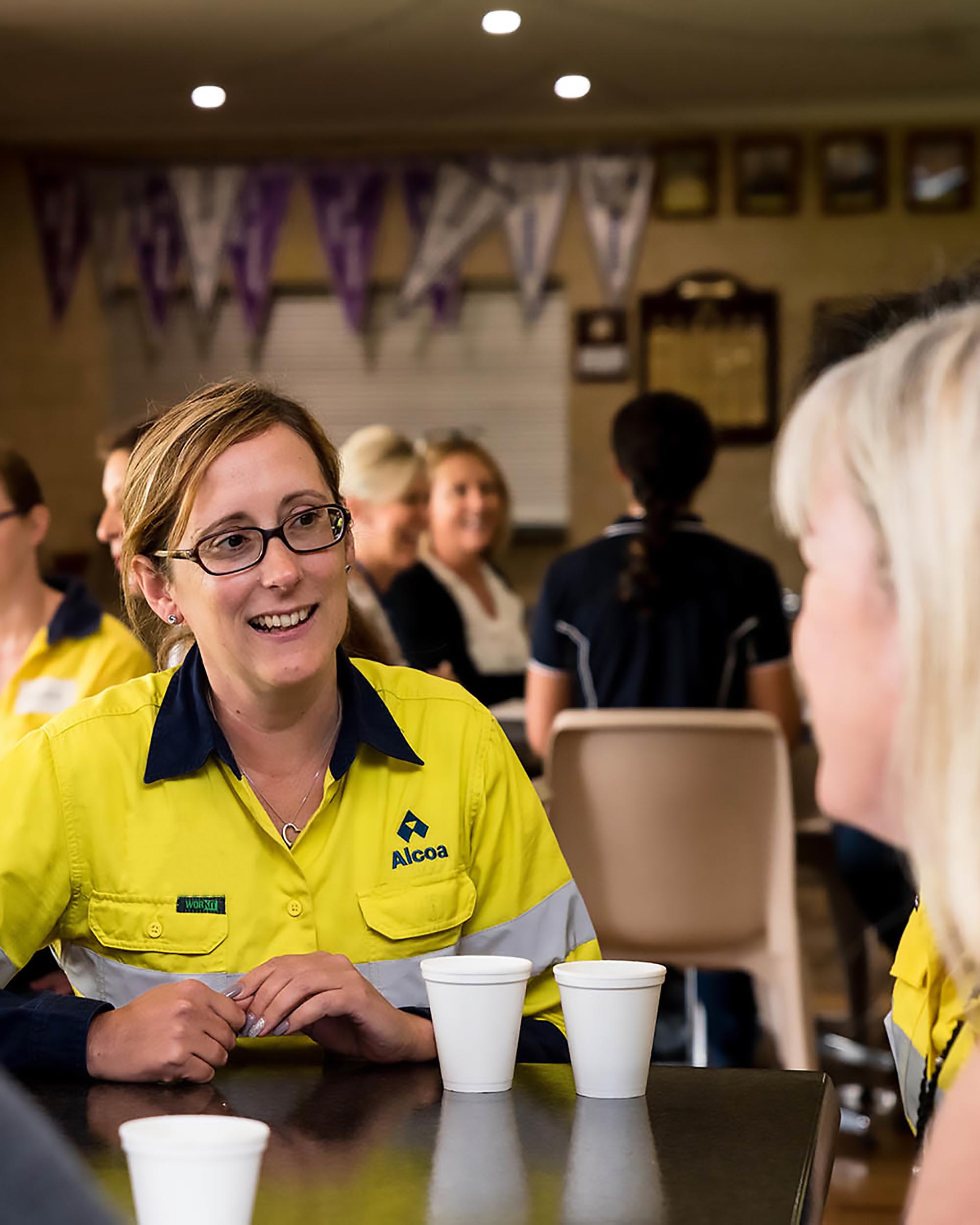 Nurturing community & belonging
Our commitment to creating a diverse and welcoming workplace is supported through global inclusion groups, each sponsored by a member of Alcoa's Executive Leadership Team. Globally, employees invest their time, talent and enthusiasm to make a positive impact and help to ensure that Alcoa is a welcoming environment for everyone. This includes events outside the workforce and in it, including educational sessions that broaden the perspectives of our global workforce.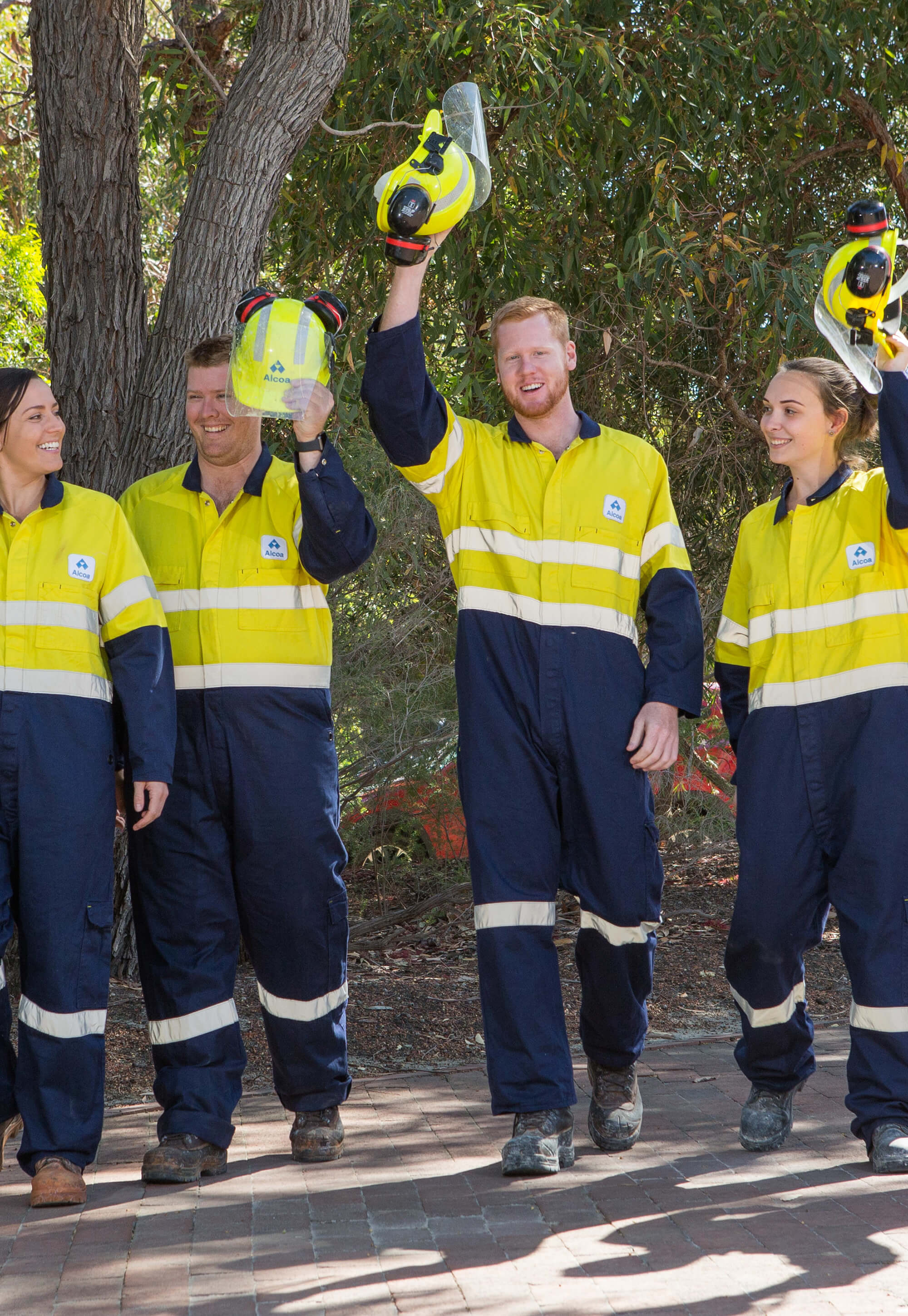 Allow us a humble brag. We're so honored to be recognized.
We believe great companies begin and end with great teams. That's why we act with integrity, operate with excellence, care for people and lead with courage. We're grateful for the recognition and are continuing our efforts to be the place where everyone can contribute and do their best work.
#60 in Fortune's Top 100 World's Most Admired Companies list – At Alcoa, we're honored to be a trusted brand that delivers for customers, communities, shareholders and Alcoans. To determine the best-regarded companies, Korn Ferry sought a range of input about companies including investment value, quality of management, product, social responsibility and the ability to attract talent. A company's score must rank in the top half of its industry survey to be listed.
Forbes has named Alcoa one of the Best Employers for Diversity 2021.
We believe in creating a culture where everyone can do their best work and we're honored to be recognized by Forbes as a Best Employer for Diversity. The recognition was based on their research from Statista Inc., the world-leading statistics portal and industry ranking provider.
The Bloomberg Gender-Equality Index (GEI) tracks the performance of public companies committed to disclosing their efforts to support gender equality. Since 2020, Alcoa has been included for the Company's efforts to attract, retain and advance qualified women. Alcoa is one of 325 companies included on the list.
Great Place to Work is a global consultancy that supports organizations to achieve better results. Those identified as a best company in Brazil are ones that offer opportunities for growth, alignment of values, stable operations and competitive compensation and benefits.
Best Company in Diversity in the Mining Sector (Brazil)
We create trusting workplaces that are safe, respectful, inclusive and ones that reflect the diversity of our communities in which we operate. Brazil Alcoa earned recognition from the Exame Diversity Guide 2020 as a top diversity employer.
The S&P Global Platts Global Metals Awards Industry Leadership Award recognized our leadership in improving the sustainability of mining and processing raw materials, while continuing to position the company for long-term growth and greater market share. The award highlighted our year-over-year performance improvements including production increases, reductions in energy and emissions intensity.
Named in DJSI North American Index – Only the most sustainable companies in each industry are considered for inclusion on the list. Alcoa can be found in the materials category of the North American index of the DJSI - the world's leading provider of ratings that evaluate publicly listed companies against environmental, social and governance (ESG) criteria.
EcoVadis Gold-level Supplier since 2018 - Alcoa has maintained Gold Supplier status for supply chain management by EcoVadis, one of the world's most trusted providers of business sustainability ratings and performance improvement tools for global supply chains.
Alcoa was among a select group of 631 companies who achieved top scores on sustainability assessments. The inclusion in the prestigious Sustainability Yearbook follows a competitive review and assessment of more than 7,000 companies.
Our Pinjarra Refinery in Australia earned designation as a waterwise business. As part of its Advance Sustainably commitments, the alumina refinery uses a 24/7 water consumption monitoring program as part of its normal business processes, to ensure that any unusual freshwater use is promptly investigated. The complexity of the water balance around the refinery means even small operational changes can have significant impacts.
Spotlighting inclusion in action
Related News
Building local supplier capability: Alcoa awards contracts to Aboriginal-owned businesses
Shown from left: Alcoa Vice President Operations - Australia Michael Gollschewski and Kulbardi Founder and Chief Executive Officer Kim Collard signing the contract. Demonstrating its commitment to work with Aboriginal and Torres Strait Islander people to identify, utilise and build local supplier capability, Alcoa has awarded two significant contracts to...
Read More
Alcoa Brazil Earns Great Place To Work Status
At Alcoa, we live our values: acting with integrity; operating with excellence and caring for people in a safe, inclusive, diverse and vibrant workplace. Recently, Alcoa was once again named a Best Company to Work For by the Great Place To Work ranking! The virtual event, hosted jointly by Época...
Read More
Alcoa recognized by Forbes as a 2021 Best Employer for Diversity
Forbes has named Alcoa one of the Best Employers for Diversity 2021. At Alcoa, we believe in creating a culture where everyone can do their best work. We were honored to be recognized by Forbes as a Best Employer for Diversity. The recognition was based on their research from Statista...
Read More