Please enable targeting cookies to watch videos. You can enable targeting cookies on our Cookie Policy page.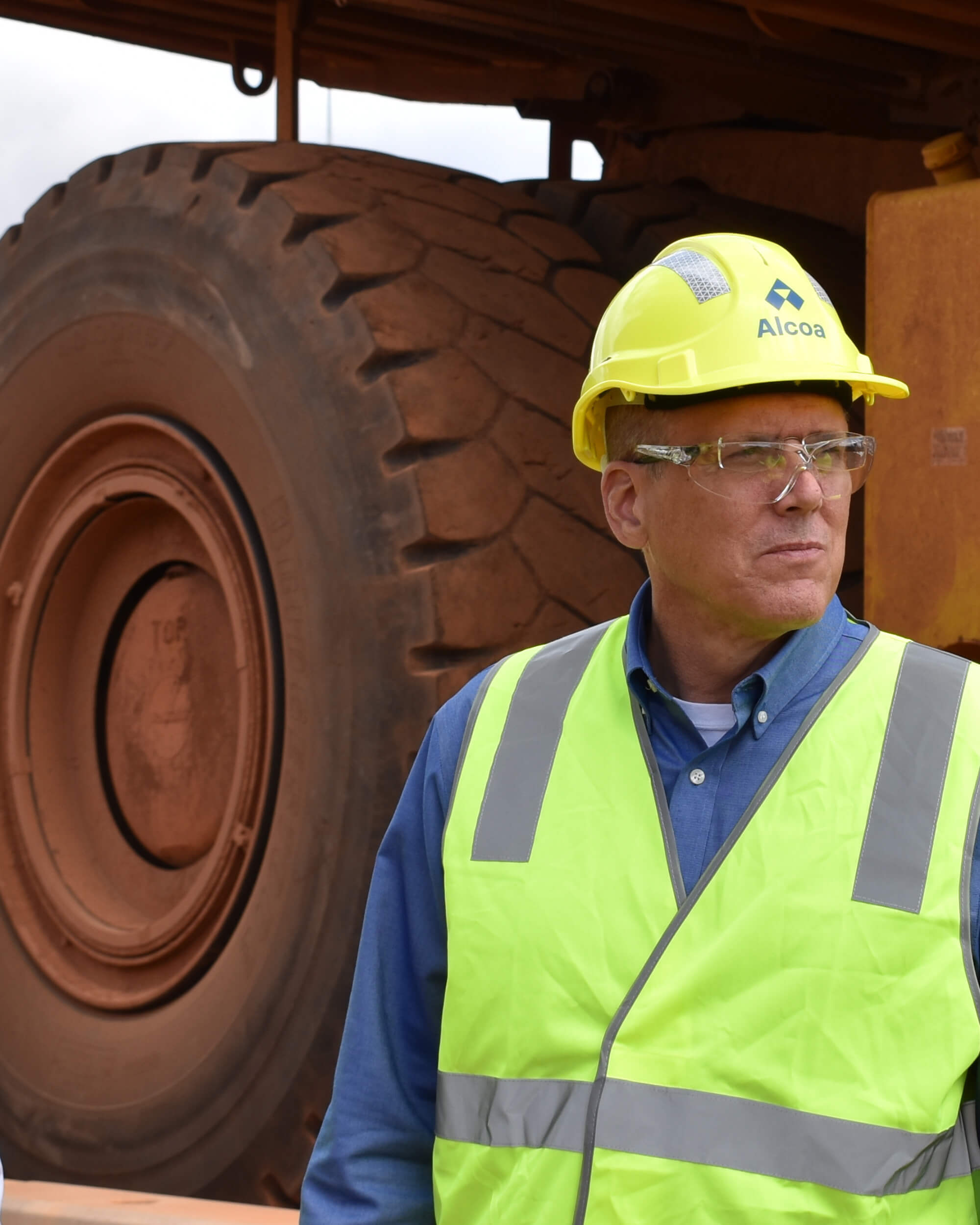 Leadership
Leading with courage
From implementing best-in-class bauxite mining practices to operating the industry's lowest-carbon alumina refining system to creating game-changing innovation in aluminum smelting, we have an experienced leadership team to guide Alcoa's future.
MEET OUR EXECUTIVE TEAM
Alcoa News
Delivering meaningful action
Read the latest stories about Alcoans and learn how we're turning raw potential into real progress from every corner of the globe.
LEARN MORE
Recent News
Virtual Investor Day Materials Available
Alcoa Corporation hosted a virtual Investor Day on Tuesday, November 9, 2021, with discussions that included Alcoa's markets, operations, strategies, current and future technologies, and capital allocation. Alcoa President and Chief Executive Office Roy Harvey hosted the event, which included presentations from other Alcoa Executive Vice Presidents: Chief Financial Officer...
Read More
Alcoa to design an alumina refinery of the future
Solving challenges in a carbon-constrained world requires aluminum. As the company who invented the industry, we're now poised to reinvent it, too. As part of our vision to reinvent the aluminum industry for a sustainable future and reach our goal of producing aluminum with net zero carbon emissions, we're boldly...
Read More
Alcoa's ASTRAEA™ process converts post-consumer scrap into high purity aluminum
Alcoa is developing a process that can convert low-quality aluminum scrap to quality levels far exceeding the purity levels at commercial smelters, potentially tapping vast supplies of unused aluminum scrap. Alcoa's ASTRAEATM process is a proprietary technology that can purify any aluminum scrap to such high levels that it has...
Read More
Our History
Creating a legacy of net zero
Through innovation and hard work, we launched an industry and changed the way we live, build, move, and fly. We've spent more than a century refining our processes to develop technologies and processes that have shaped the modern world. Explore a few highlights from our proud past and our exciting future as we work to reinvent the aluminum industry for a sustainable future.
GET A HISTORY LESSON