Please enable targeting cookies to watch videos. You can enable targeting cookies on our Cookie Policy page.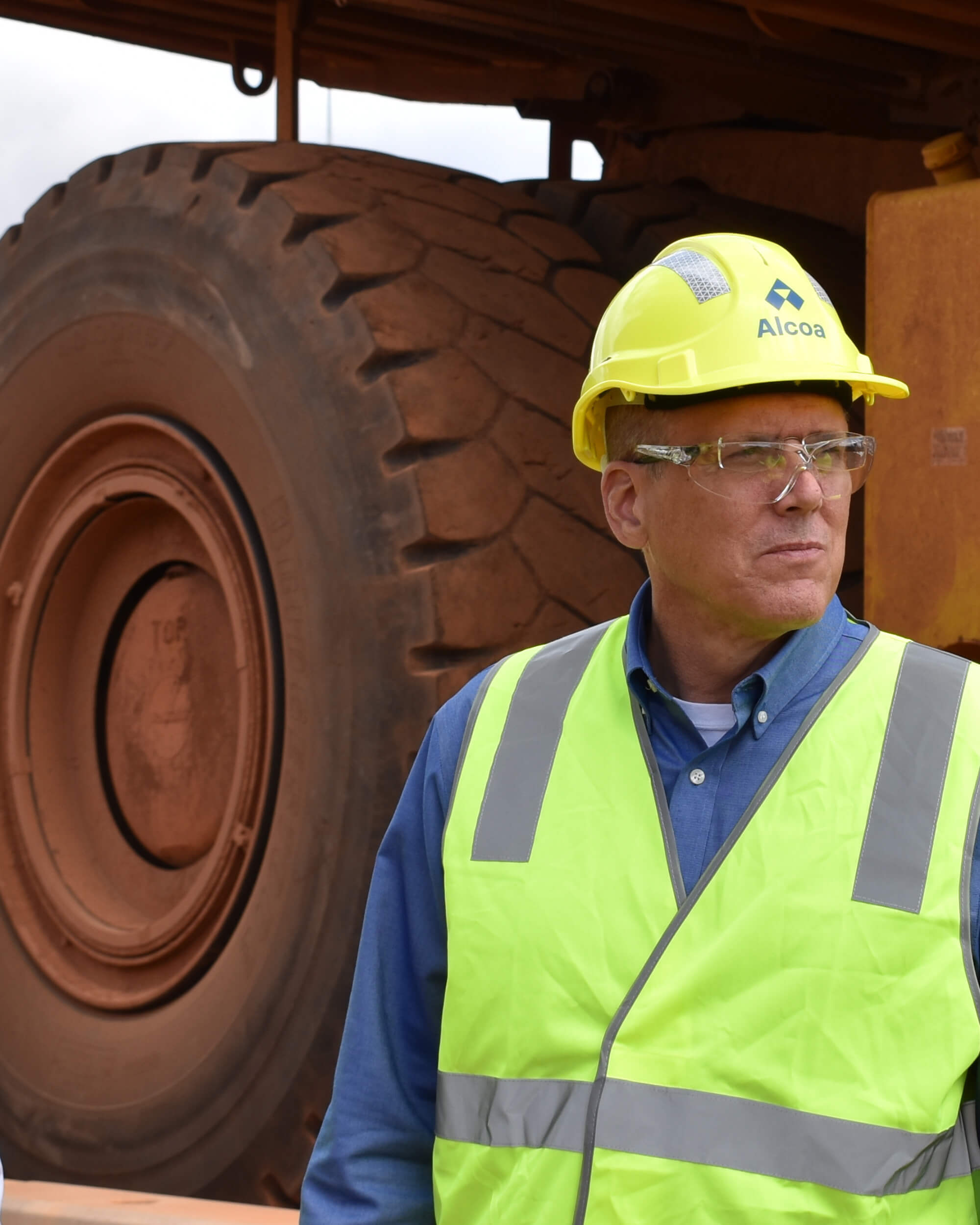 Leadership
Leading with courage
From implementing best-in-class bauxite mining practices to operating the industry's lowest-carbon alumina refining system to creating game-changing innovation in aluminum smelting, we have an experienced leadership team to guide Alcoa's future.
MEET OUR EXECUTIVE TEAM
Alcoa News
Delivering meaningful action
Read the latest stories about Alcoans and learn how we're turning raw potential into real progress from every corner of the globe.
LEARN MORE
Recent News
Alcoa publishes annual United Nations Global Compact Communication on Progress report
Learn how Alcoa made significant progress toward the UN Global Compact 10 Principles in its 2021 Communication on Progress.
Read More
Alcoa's Norwegian aluminum plants earn International Automotive Task Force certification
Read how Alcoa's Norway plants are now certified by the IATF for meeting the strictest standards for high-quality aluminum for automobile manufacturers.
Read More
Alcoa's Massena Operations celebrates its 120th anniversary
Site is home to the world's oldest continuously operating smelter Massena, NY, June 18th, 2022 - Alcoa Corporation's Massena Operations is celebrating its 120th anniversary and its title as the world's oldest continuously operating smelter. Built in 1902, Massena Operations has a rich history of dedicated employees producing high-quality aluminum...
Read More
Our History
Creating a legacy of net zero
Through innovation and hard work, we launched an industry and changed the way we live, build, move, and fly. We've spent more than a century refining our processes to develop technologies and processes that have shaped the modern world. Explore a few highlights from our proud past and our exciting future as we work to reinvent the aluminum industry for a sustainable future.
GET A HISTORY LESSON