Alumina is a white, crystalline form of aluminum oxide with a sand-like consistency. We are the world's largest third-party producer.
Most of the alumina we produce is smelter-grade, used to make aluminum metal. We also produce what's known as non-metallurgical alumina, sold for a variety of industrial applications such as water purification and creation of refractory.
World leadership in production and sustainability.
World's first and only low-carbon alumina brand, EcoSource™.
Installed capacity: 17 million metric tons/year.
Six refineries in Australia, Brazil and Spain.
Our three-refinery operation in Western Australia is the world's biggest single source of alumina, able to supply eight percent of the global market.
25% share in the refinery that is part of our Ma'aden joint venture in Saudi Arabia.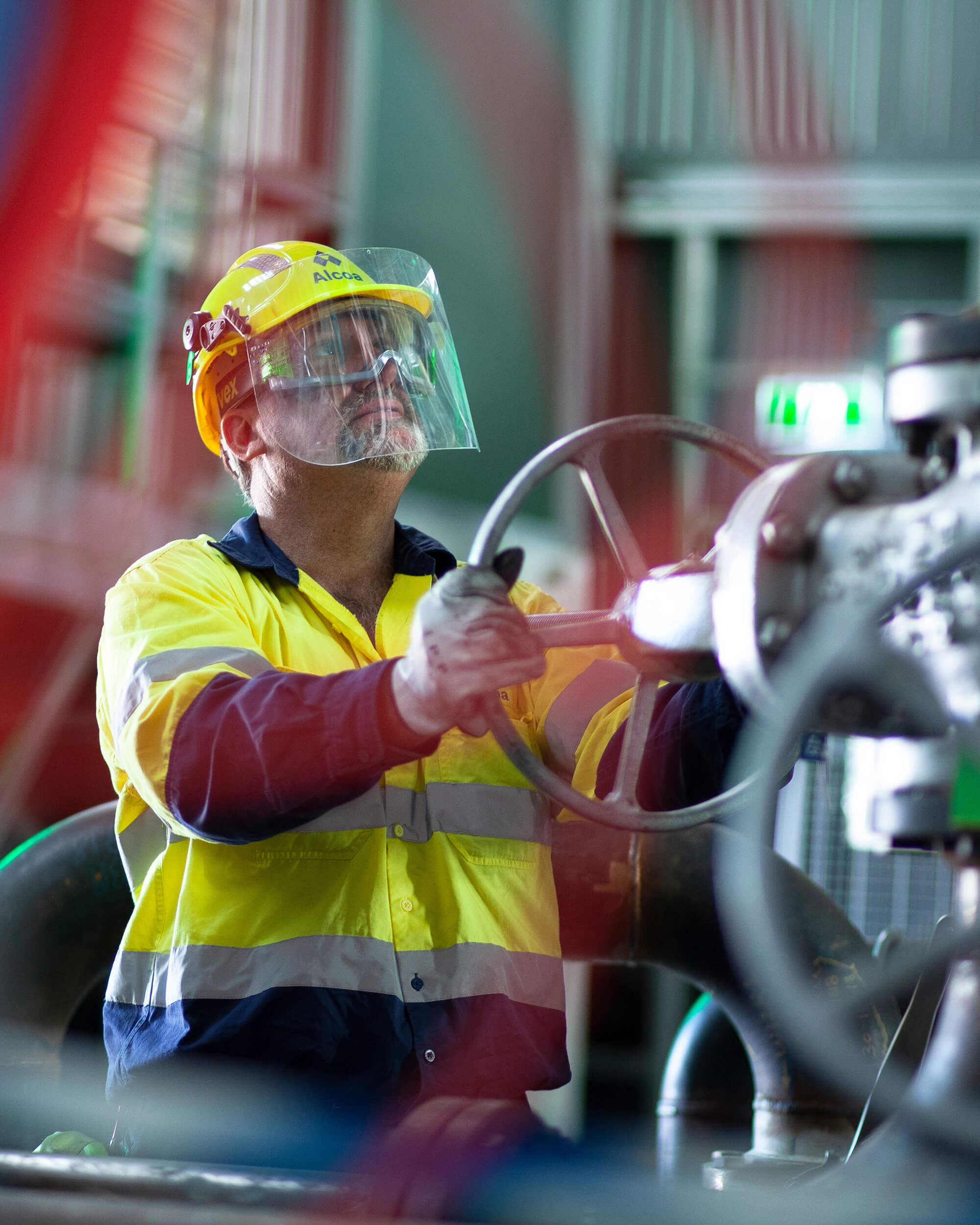 Leadership in cleaner, more efficient refining.
Technology developed by our Refining Center of Excellence in Australia over the prior decade has steadily increased our system-wide capacity by the equivalent of a new refinery without greenfield development.
Advanced technologies such as Mechanical Vapor Recompression (MVR), currently being tested in Australia, are helping maintain our lead in low-carbon refining. In addition, Alcoa refineries have led the way in ISO9001 and ISO14001 certifications for quality and environmental performance.
DISCOVER COMMERCIAL TECHNOLOGIES
We sell more than half our production externally.
The majority of our alumina is sold to third parties. We provide smelter-grade alumina, including EcoSource™, to manufacturers worldwide, with operations strategically located for access to growing markets in Asia and the Middle East.
We also produce non-metallurgical grade alumina for sale to customers in North America, South America, Europe and Asia.
Please enable targeting cookies to watch videos. You can enable targeting cookies on our Cookie Policy page.
Recent News
HPA production trials generate encouraging results
Learn how Alcoa is adapting by developing new technology in HPA to enhance sustainability and play a key role in the future of low-carbon aluminum.
Read More
Alcoa statement on Russia-Ukraine Crisis
While Alcoa does not have operations in Ukraine or Russia, we will cease buying raw materials from, or selling our products to, Russian businesses due to the current aggression.
Read More
Advancing Sustainably: Construction progressing on Residue Filtration facility in Brazil
Learn how Alcoa is committed to long term sustainability in its bauxite refining and aluminum production through innovative new residue processing.
Read More